著作権&リンク(copyright&link)
nameko tomato または namekkoseijin(なめっこ星人)が制作した画像、動画、イラスト、文章など(namekko-syokudou、namekko kitchen の表記があるものも含む)全てにおいて、無断転載や無断改変を禁止しております。
リンク先URLと作者名を明記した上でのリンクと引用につきましては、事前のご連絡無しで許可致します。
※ただし、事前事後にかかわらず、リンク先の内容やリンクの方法等によっては、お断りや削除要請をさせて頂く場合があります。
公序良俗に反するサイトや情報商材サイト等へのリンクは一切許可しておりませんので、ご了承下さい。
尚、ご意見やご要望等ございましたら、TwitterのDM(こちらかこちら)へメッセージをお願い致します。
仕事の依頼や商用利用などのお問い合わせもダイレクトメッセージでお願い致します。
Unauthorized reproduction or modification of any images, videos, illustrations, texts, etc. (including those with "namekko-syokudou" or "namekko kitchen") created by nameko tomato or namekkoseijin (なめっこ星人) is prohibited.
I will permit links and citations without prior notice, provided that the URL of the link and the name of the author are clearly indicated.
*I reserve the right to refuse or request the deletion of a link depending on the content of the link or the method of linking, regardless of whether the request is made prior to the link or after the fact.
Please note that I do not permit any links to sites that are offensive to public order and morals or information product sites.
 
And,please write it in the direct message(here or here) when there are an opinion or a demand.
Please use direct messages for job requests and commercial use inquiries too.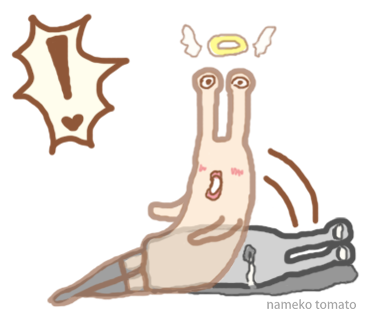 プロフィール

料理関係では「なめっこ星人」または「namekkoseijin」という名前で、それ以外では「nameko tomato」という名前で活動をしております。

フードクリエイター(企画撮影編集執筆コーディネート含)、デザイナー、イラストレーター&オリジナル怪獣クリエイター

I go by the name "なめっこ星人" or "namekkoseijin" in cooking-related activities, and "nameko tomato" in other activities.

Food creator (including planning shooting editing writing coordination), designer, illustrator & original monster creator

料理は『一時的ではなく、生活環境が変わってもリピートしたくなるレシピ』をモットーに作っています。

加えて、地球環境や体に優しく、生産者・消費者・作り手の意識を変えていけるような執筆を心がけています。

まだまだ経験が浅く、至らない部分も多々あるかと思いますが、皆様どうぞ宜しくお願い致します。

当ブログでは、料理以外のマニアックな記事も書いています。興味のある方はご一読いただけますと幸いです。

I cook with the motto, "Recipes that are not temporary, but that you will want to repeat even if your living environment changes.

I also try to write in a way that is kind to the global environment and to our bodies, and that can change the consciousness of producers, consumers, and makers.

I know I am still inexperienced and there may be many areas where I am not up to snuff.

I also write non-cooking geeky articles on our blog. I hope you will read them if you are interested.

☆★☆ ★☆★ ☆★☆ ★☆★

☆★☆ ★☆★ ☆★☆ ★☆★

最近の投稿

カテゴリー